Repair Systems
CR Mender: One product for virtually any type of concrete repair.
Penntek's CR Mender is a self-leveling, easy to use, and cost-effective solution for a variety of needs including cracks, pits, spalls, and structural repairs. This innovative, user-friendly system provides rapid cure time and extended pot life. The unique, versatile material ensures a successful installation in a wide variety of applications.


ADVANTAGES
Long Pot Life
Rapid Cure Times
Extreme Adhesion
Multiple Uses
Vertical Applications
High Build
Cost Effective
Designed for ease of use and versatility, Penntek's Concrete Repair Systems deliver superior results for a wide variety of repair needs. For all types of floors, from residential to commercial to industrial, Penntek has a user-friendly system that will minimize down time and create a smooth concrete substrate for all your coating needs.


TYPICAL APPLICATIONS
Spalling
Crack Repair
Large Surface Repairs
Vertical Repairs
Damaged Steps
Joints
Deep Impressions



EXTREME ADHESION - FAST AND VERSATILE – DEVELOPED BY CONTRACTORS, FOR CONTRACTORS.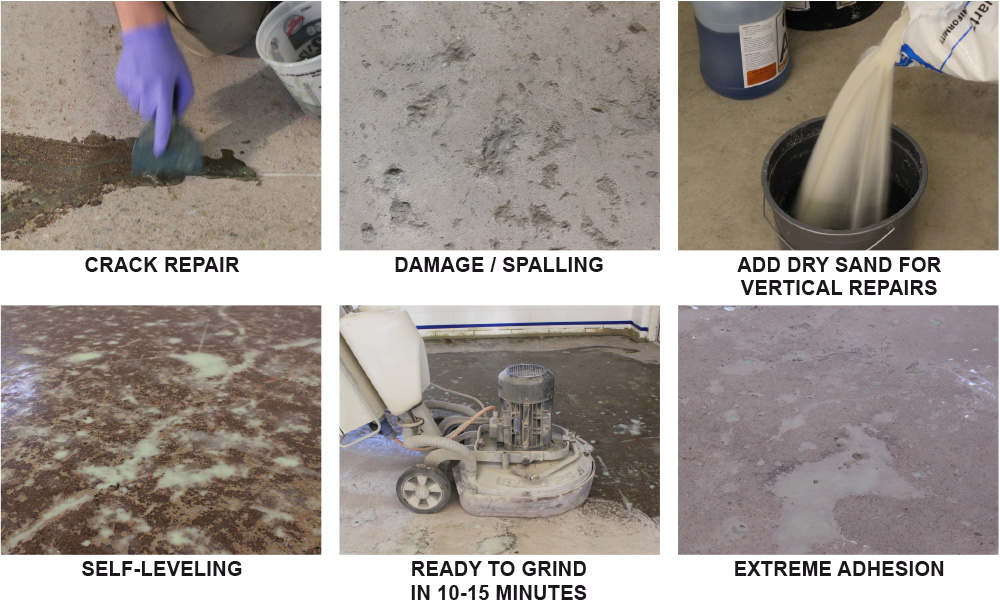 ALSO AVAILABLE – CR PATCH AND COAT
This plural component system is a high viscosity concrete repair putty, designed to fill cracks and small pits. The unique chemistry allows you to patch cracked concrete and coat over the top with no cure time. Self-cure technology reduces down time and allows repairs to be made on the fly.